Changemakers' Room
An international Training Forum, gathering some of the world's most aspiring minds to identify world's most pressing local and global problems, ideate solutions, develop international mobility projects, launch sustainable enterprises contributing to Action Agenda for Change 2020
THE NEXT CHANGEMAKERS' ROOM TRAINING FORUMS
are scheduled as follows:

GLOBAL EDITION - Registrations are now open!
March 28th - April 3rd, 2018 | GALATONE, ITALY

AFRICA EDITION - Registration open in February, 2018
July, 2018 | KIGALI, RWANDA

BECOME AN #AAC2020 CHANGEMAKER!
The world's most pressing problems transcend national borders, calling for collective action and international cooperation. World's most aspiring minds join hands together with philanthropists, visionary political leaders, acclaimed practitioners and pioneers of grassroots movements from across the globe to identify local and global problems and contribute to Action Agenda for Change 2020 by developing international mobility projects and launch sustainable enterprises.
It is an informal process of dialogue and cooperation in order to equip changemakers from across the globe with the skill-sets required to create and execute innovative solutions to those local and global community issues.
Changemakers' Room • 28.03.2018 - 03.04.2018 | Galatone, Italy
This Changemakers' Room brings some of the best minds from across the globe to address the most pressing problems in the areas of Climate, Education, Inequality and Health. Galatone, Italy is the perfect location to meet like minded individuals, ideate, build international mobility projects solving some of the most pressing issues of today. Participants at the Changemakers' Room include an excellent mix of entrepreneurs, youth workers, activists, social workers, grassroots professionals, students and active citizens alike. Seven days of experiential learning platform that enables individuals to collaborate in pursuit of solutions and create community impact projects with visible innovative outcomes contributing to Action Agenda for Change 2020.
Programme overview - Way to 2020
The programme has been split across four major phases, each phase aiming to achieve defined objectives and goals.
In the following months until 2020, the detailed program is elaborated upon.
Phase I - Changemakers' Room - Welcome to the Ecosystem
Changemakers' Room international Training Forum is the Phase I. During this stage, changemakers undergo an intense training in learning human centered design and logical framework analysis to identify solutions. Changemakers form working groups and begin developing international mobility projects. Changemakers are also introduced to the other stakeholders of the international ecosystem - mentors, funding agencies, entrepreneurs and NGOs.
Phase II - Finalizing Social Impact Projects
Second phase begins soon after the conclusion of the Training Forum. During this phase, the changemakers work on finalizing the projects addressing their chosen issue. Groups identify the innovative aspect of their project, nurture relationships with local and global organizations to implement and take up the proposal to the European Commission. This phase usually takes 2-4 months to complete.
Phase III - Implementation & Execution Phase
Upon successful acceptance for funding, each project will move to the implementation phase, both locally and internationally. With multiple mobility activities spread over partner countries, the group proceeds to build its innovation (a product / service) in stages. This phase typically lasts for 12 - 24 months.
Phase IV - Launch of Social Enterprises
At the end of the project, each group will launch a social enterprise offering a product / service to its target community. This social enterprise will have an international presence with Make Room and other group members as stakeholders.


Current & Past Visionaries/Trainers of the Changemakers' Room
During the 5 day Training Forum Changemakers will:
Identify problems
Work closely together with local and global communities in a stimulated environment to identify and shortlist the world's most pressing problems to be addressed in #AAC2020
Innovate Solutions
Create innovative, sustainable solutions to the problems identified as part of Action Agenda for Change 2020. Become a torchbearer for change within your community representing AAC2020 projects
Develop skills
Develop the skill-set required to translate ideas into action. Gather the tools needed to execute innovative solutions within your local community and gain experience in negotiation, diplomacy, consensus-building for leadership.
Effective Immersion Studies
Gain in-depth knowledge of how change is being addressed through effective field visits to government institutions, not for profit organisations and social enterprises. See first hand what works on the ground!
Write Projects
Gain expertise of Logical Framework Analysis and Human Cenetered Design approach in writing international mobility projects to solve the identified issues. Become an expert in project writing
Evenings with Legends
Learn from the best and work closely together with world's leading practitioners and thinkers. Network with relevant stakeholders including youth, academicians, Nobel laureates, government officials, social entrepreneurs, and civil society organisations
Panel Sessions
Be a part of controversial and hot topic discussions with other changemakers and world leading practitioners. Advocate and showcase your work at the grassroots to a global community
AAC2020
Become the first changemaker in your country, accredited to execute Action Agenda for Change 2020. Be a part of a global network and become a mentor to future changemakers in your country.
Ecosystem
Be a part of a nurturing Indian - European social change ecosystem fostering intellectual and practical collaboration among changemakers at the grassroots and macro level government institutions
Eligibility of Changemakers
If you are eager to begin an immediate climate action,
are passionate about bringing quality education to all and
are keen on solving rising inequality issues,
this call is for you!

Check for further details on Overview PDF below!
Register now!
Overview (1.1MB)
Our Current & Past Partners
Changemakers' Room works in collaboration with distinguished experts from leading organizations from across the world who serve as mentors to changemakers across the globe.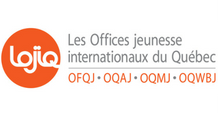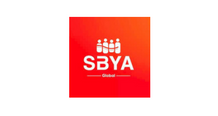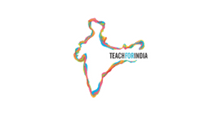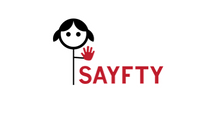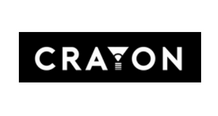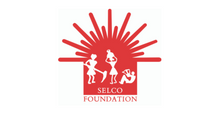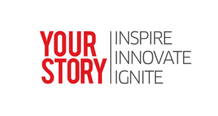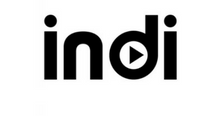 In Media
Changemakers' Room has partnered with NewnsViews.Online to bring latest of Action Agenda for Change 2020 updates online
Registration & Fees
Accepted changemakers will be informed within 7 days of registration and will be required to pay the Training Fee.
The Training Fee covers shuttle service, accommodation, food, field visits, cultural sessions, field immersion studies,
the training materials, interactions with visionaries and the Training Forum.

EUR 425 - Global Edition
Register before February 15th, 2018!
16
International Projects
103
Changemakers across the world